Product Description

Support

Faq
In 2021, COSWHEEL launches the CT20, an ebike suitable for family travel. CT20 has 20"*5" all-terrain tires, which have better road texture and strong passability. There is also a large amount of storage space under the frame, which is very suitable for family camping trips.
WHAT ONLINE REVIEWERS SAY CT20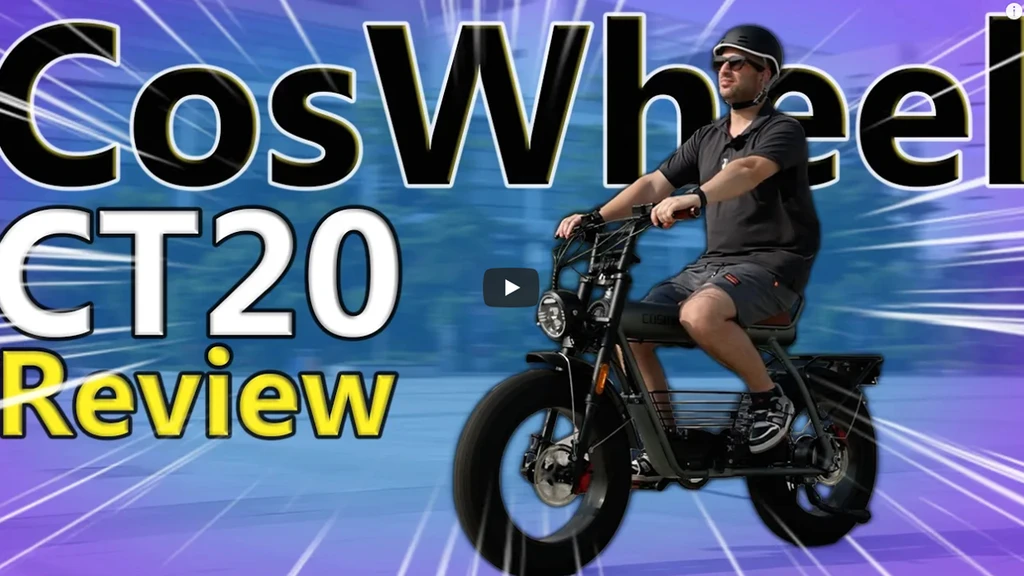 Rage Studios
Coswheel CT20 Ebike review, Super73 killer?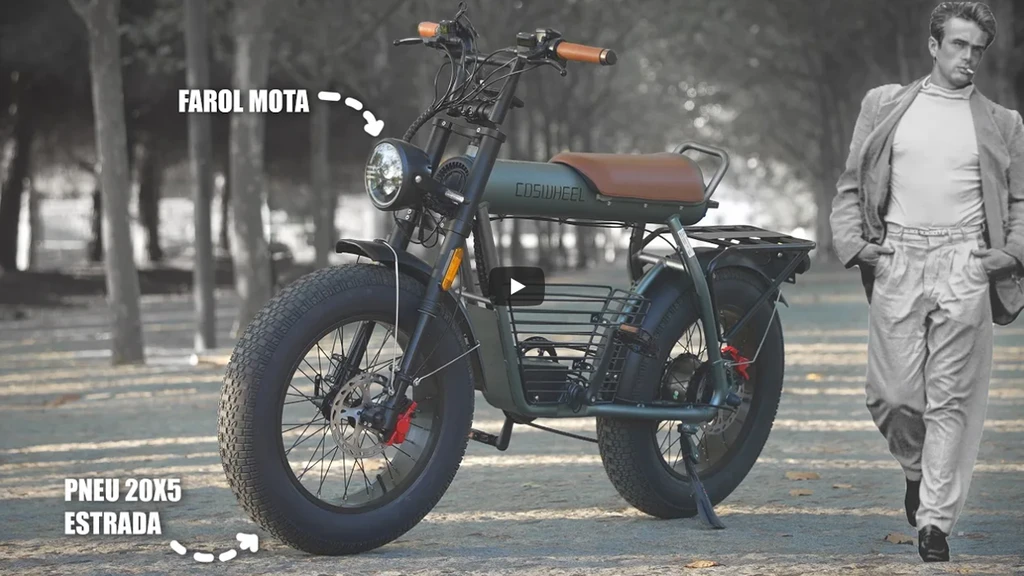 Filipe View
Bicicleta para o Cenário - COSWHEEL CT20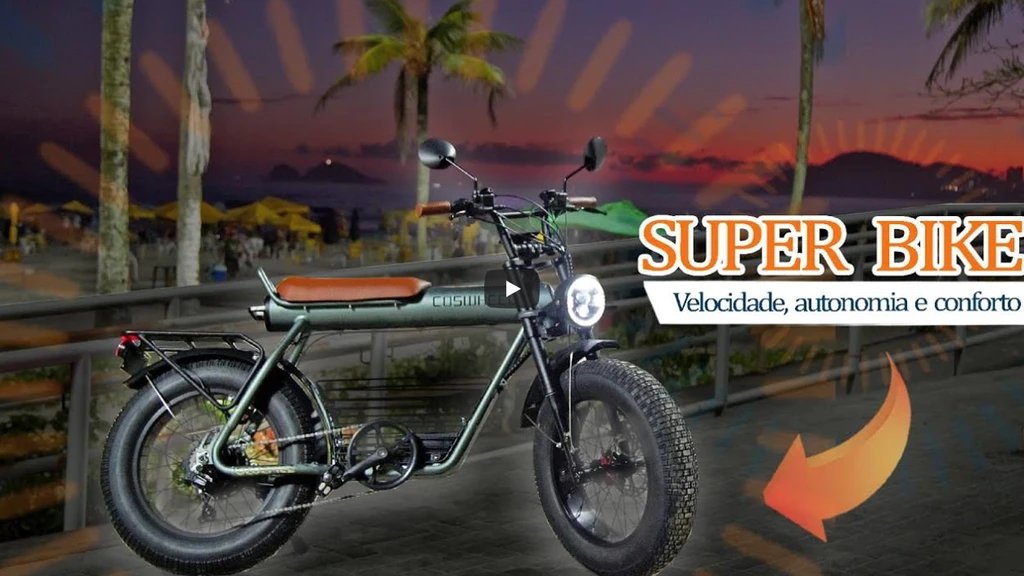 Canal Hoops!
BICICLETA ELÉTRICA COSWHEEL CT20 | Estilo, conforto, velocidade e autonomia em 1 só veículo. Confira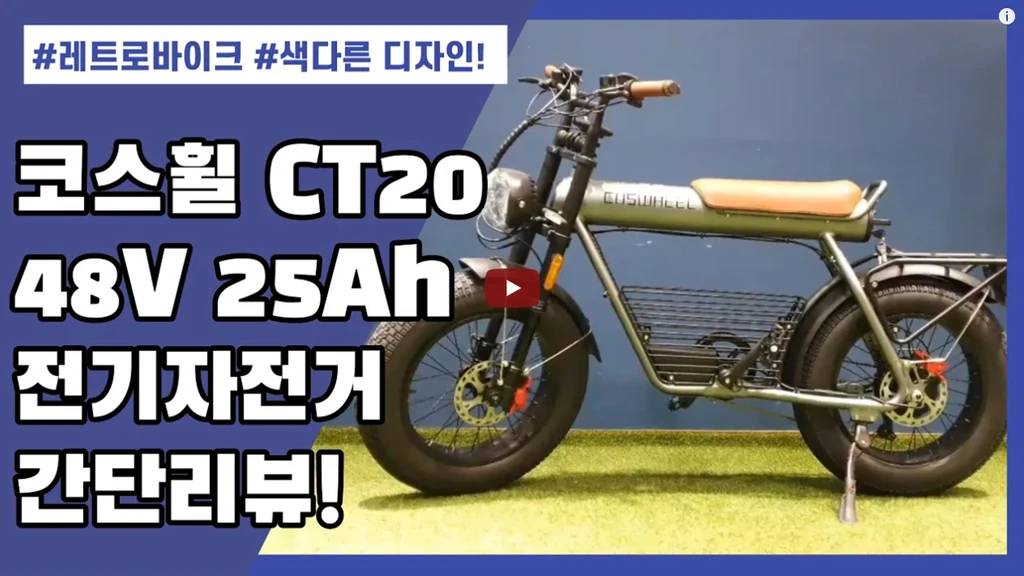 109모빌리티 부계정
최대 하중 150kg! 웬만한 남자들은 다 탈 수 있다!! 코스휠 CT20 전기자전거 간단리뷰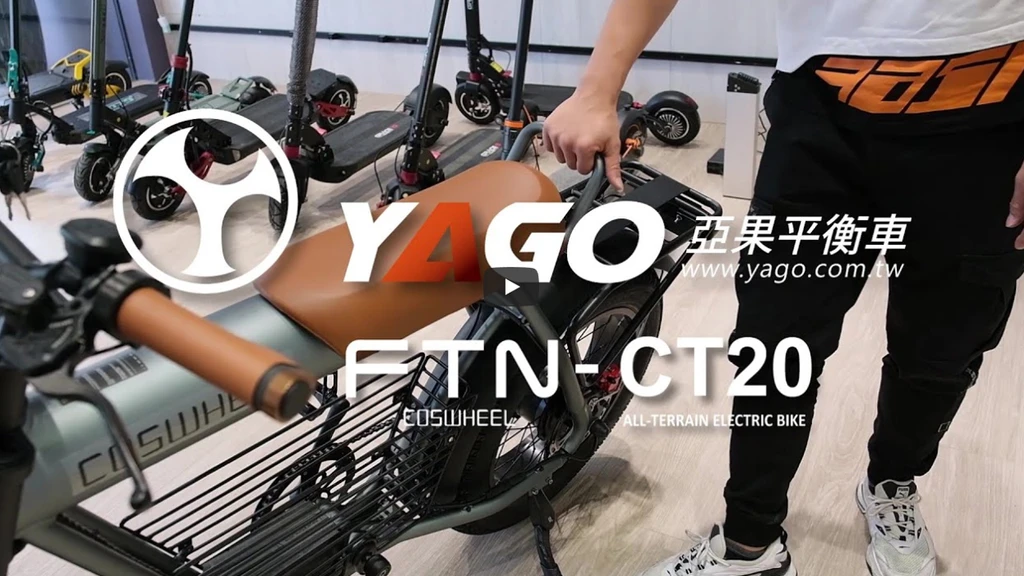 Yago亞果平衡車
2022 COSWHEEL FTN-CT20 〔亞果代理〕試乘 新竹台中屏東 實體門市
MAIN FEATURE
USB Charging
There is a USB 1AH charging port under the CT20 display, which is convenient for you to charge your mobile phone with low battery when riding outdoors, ensuring your safety.
7-Speed Gearing
CT20 is fully equipped with Shimano seven-speed cassette, which allows you to drive smoothly and climb easily on steep roads.
Flowing Headlights
Equipped with water-type headlights, the irradiation range is wider and farther.
Oil Brake
Front and rear motorcycle-level dual-piston hydraulic oil brakes, equipped with 180MM high-quality brake discs, make your riding safer.
Soft Seat
Equipped with a thick leather seat, 45CM long and 18CM wide, allowing you to ride comfortably over long distances.
Rear Shelf
The whole system is equipped with a rear shelf as standard, which can carry people for travel, with a maximum load of 150KG (safety 120KG).
DIFFERENT EXPERIENCE
The CT20 is equipped with a high-speed brushless motor with a peak value of 1500W (rated at 1000W), with an instantaneous maximum current of 28AH and a torque of 80N.m, allowing you to easily shuttle between cities and country roads.
FAMILY COMMUTER EBIKE
The CT20 is 180cm (70.9") long, with an extra-long body and 5" * 20" all-terrain tires. At the same time, it is equipped with a large storage rack under the frame, which is very suitable for a family's commuting and camping.
GO FAR AWAY HAPPILY
CT20 provides 1200Wh (25AH) high-quality 18650 lithium battery with a range of up to 63 miles (100KM) and a max speed of 28MPH (45KM/H). It is legal and complies with Class 2 and Class 3 modes. Please feel free to ride.
CUSTOMERS AND CT20