Product Description

Support

Faq
In 2020, COSWHEEL launched the T26 ebike, which has 26" * 4" integrated all-terrain tires, which can easily conquer any road surface and has good off-road passability.
WHAT ONLINE REVIEWERS SAY T26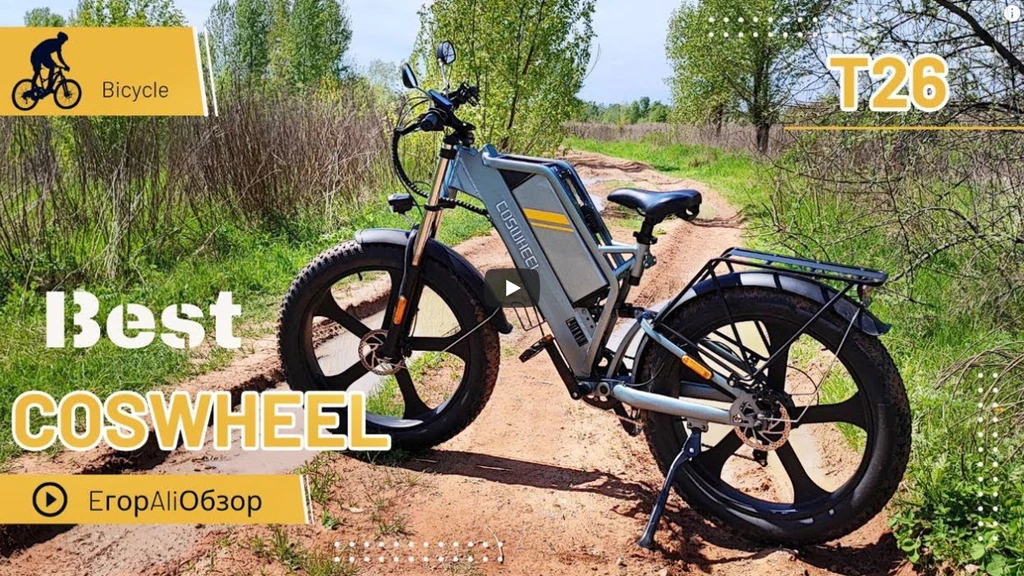 ЕгорAliОбзор
Электро фэтбайк Coswheel T26 (Syccyba Eclipse). Стоит ли покупать электровелосипед?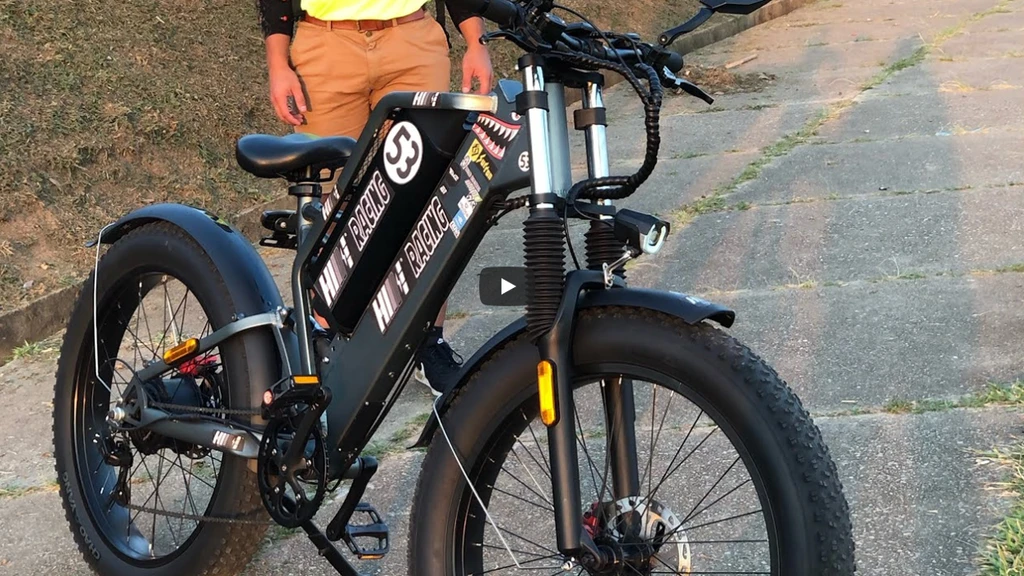 Arturo Carranza Speed & Adventure!
COSWHEEL T26 REVIEW 2023 ⚡️🚴🏿‍♂️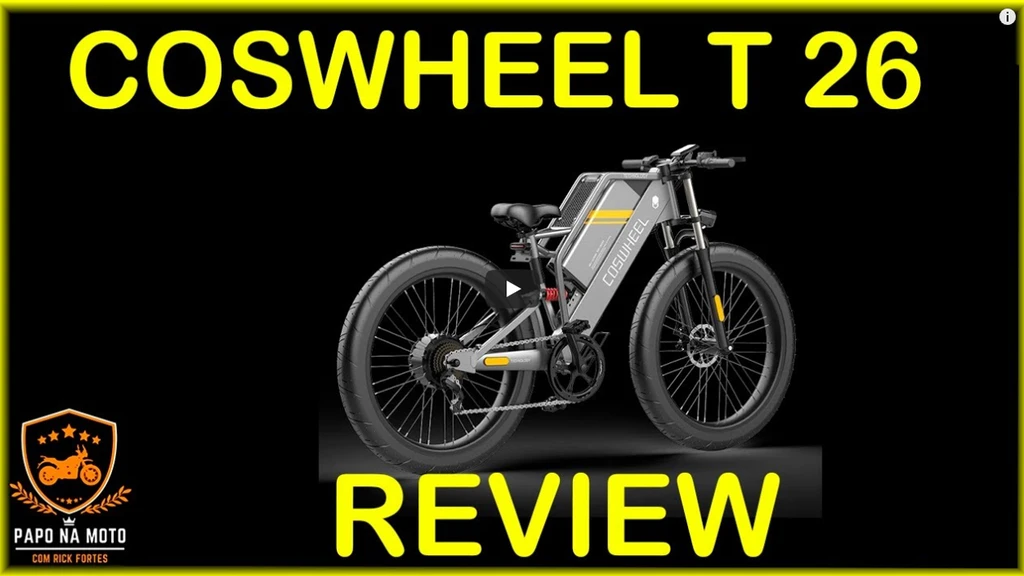 Papo na Moto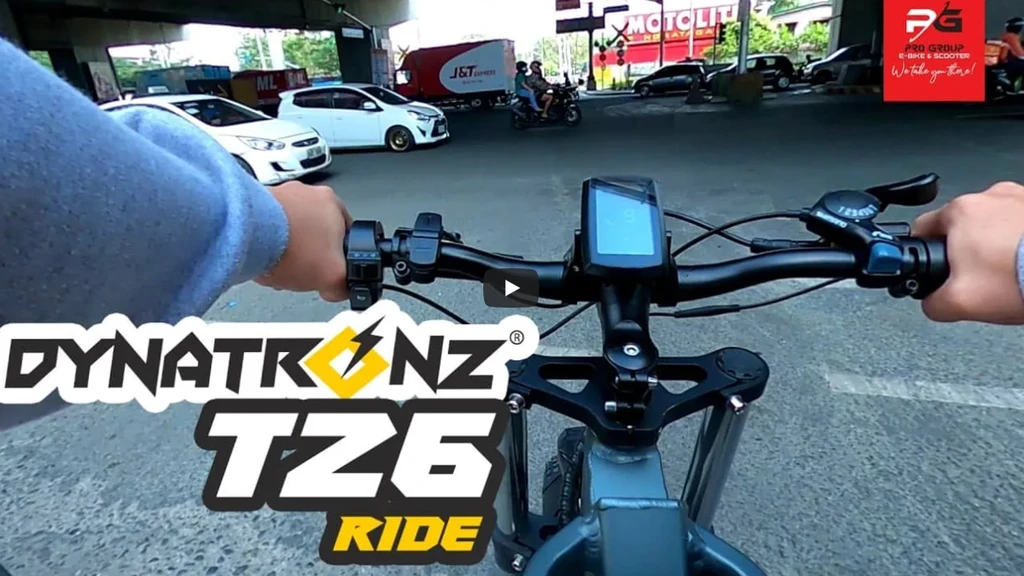 Pro Group E-Bike & Scooter
POV - Dynatronz T26 Electric Heavy-Duty Bike Ride Experience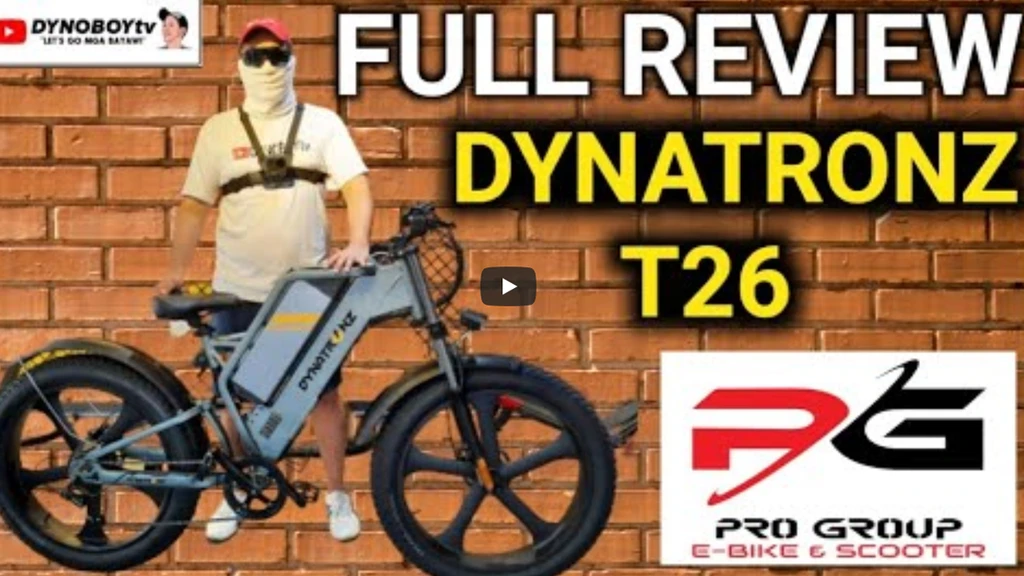 DYNOBOYtv
DYNOBOYtv's FULL REVIEW of DYNATRONZ T26 EBIKE
MAIN FEATURE
7-Speed Gearing
T26 is fully equipped with Shimano seven-speed cassette, which allows you to drive smoothly and climb easily on steep roads.
Adjustable Seat
The seat is adjustable, suitable for people with a height of 5.3-6.8(ft) to ride.
Oil Brake
Front and rear motorcycle-level dual-piston hydraulic oil brakes, equipped with 180MM high-quality brake discs, make your riding safer.
26" Fat Tire
T26 is equipped with 26" * 20" all-terrain tires, which can pass through various roads easily.
Front Rear Suspension
Both front and rear shock absorption, suspension travel 180MM, good resilience, so you are not afraid of any road.
DIFFERENT EXPERIENCE
The T26 is equipped with a high-speed brushless motor with a peak value of 1500W (rated at 1000W), with an instantaneous maximum current of 28AH and a torque of 80N.m, allowing you to easily shuttle between cities and country roads.
GO FAR AWAY HAPPILY
T26 provides three high-quality 18650 lithium battery options of 720/960/1200Wh (15/20/25AH), with a battery life of up to 63 miles (100KM) and a maximum speed of 28MPH (45KM/H), which is legal and meets Class 2 and Class 3 mode, please ride with confidence.
REDEFINE CYCLING
T26 can be commuted and off-road, making your trip different.
CUSTOMERS AND T26