Product Description

Support

Faq
Introduced in 2022, the COSWHEEL GT20 commuter off road motorcycle style ebike emerged with a sleek grey frame and black tires. Following discussions among passionate riders, it evolved to offer a striking black frame paired with vibrant yellow tires, captivating the eye and setting a new trend in ebike aesthetics.
WHAT ONLINE REVIEWERS SAY GT20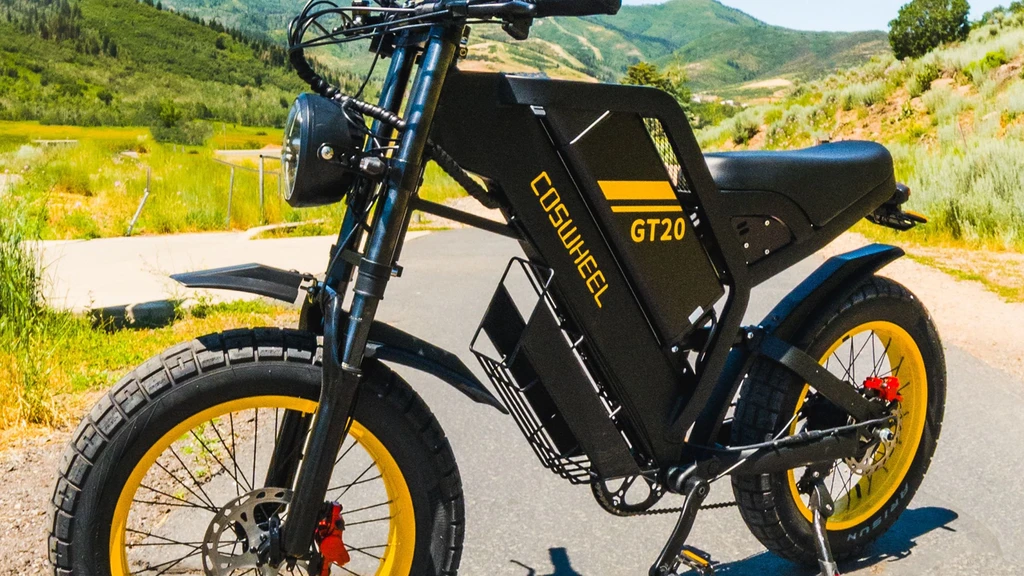 Lucas Catania
My New COSWHEEL GT20 EBIKE!
RunPlayBack
Coswheel GT20 Ebike: Looks Inspired by the Surron, but Does It Measure Up?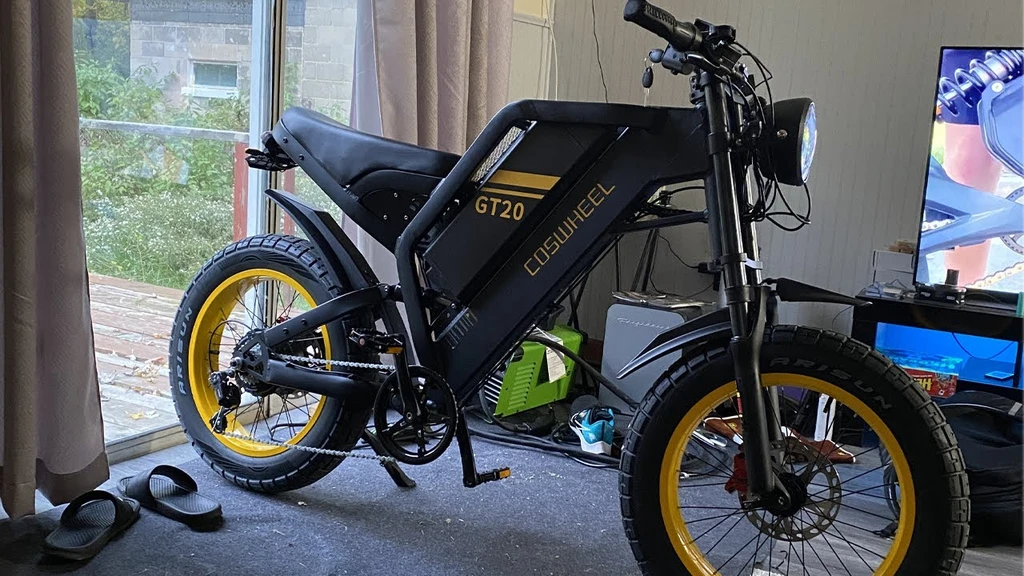 Player1unknown
Is this the best ebike for 1,500usd?
MAIN FEATURE
7-Speed Gearing
GT20 is fully equipped with Shimano seven-speed cassette, which allows you to drive smoothly and climb easily on steep roads.
USB Charging
There is a USB 1AH charging port under the GT20 display, which is convenient for you to charge your mobile phone with low battery when riding outdoors, ensuring your safety.
Oil Brake
Front and rear motorcycle-level dual-piston hydraulic oil brakes, equipped with 180MM high-quality brake discs, make your riding safer.
Soft Seat
With soft and thick leather seat, make your ride more comfortable.
Front Rear Suspension
Both front and rear shock absorption, suspension travel 180MM, good resilience, so you are not afraid of any road.
Practical Shelf
There is a sturdy shelf under the frame that can be used to store items such as water bottles.
DIFFERENT EXPERIENCE
The GT20 is equipped with a high-speed brushless motor with a peak value of 1500W (rated at 1000W), with an instantaneous maximum current of 28AH and a torque of 80N.m, allowing you to easily shuttle between cities and country roads.
GO FAR AWAY HAPPILY
GT20 provides 1200Wh (25AH) high-quality 18650 lithium battery with a range of up to 63 miles (100KM) and a max speed of 28MPH (45KM/H). It is legal and complies with Class 2 and Class 3 modes. Please feel free to ride.
EBIKE FOR ADULT
The GT20 is ideal for people 5.1(ft) - 6.5(ft) tall. At the same time, the rear suspension has 4 levels of adjustment, so you can adjust your sitting posture according to your height.
CUSTOMERS AND GT20